We teach children cursive handwriting from Junior infants. We encourage children to do lots of mark making using a variety of writing utensils such as crayons, markers, pencils etc. This helps children to practice using the correct pencil grip. Developing fine motor skills through activities such as playing with play dough and cutting with scissors are very important. These activities help to develop the muscles in children's hands that are used for holding writing utensils as well as having good pencil control. Below are some helpful tips to encourage children to use the correct pencil grip.

Here at PETNS we use the phonics programe Jolly Phonics to teach children to read. This programme is really interactive and fun for children. We will teach one sound per week. Please see some helpful resources below to familiarise yourself with this programme.
Powered by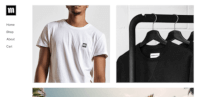 Create your own unique website with customizable templates.